IT services for Medical Practices
We address the need for high-tech systems integration and security required in today's medical offices by providing technology consulting, office network analysis and design, remote and on-site support, and hardware and software integration of the industry's leading vendors.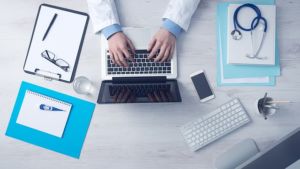 Our clients can expect a high level of service at reasonable cost. Our managed IT support services are offered at a quarterly fixed rate package that provide you with unlimited remote support and onsite support allowing your team members to call or email for support whenever needed. For special IT projects such as new office installations or server and workstation upgrades, we offer competitive hourly rates to handles your needs.
Services Include:
IT Consulting Services
Office Network Analysis and Design
Network Upgrades and InstallationOn-site and Remote IT Support
Hipaa-compliant Email Solutions
Microsoft Security and Patch Management
Windows 2008/2012 Server Installations
Windows 2003 to Windows 2012 Server Migrations
Workstation Rollouts and Upgrades
Hardware and Software Installation and Troubleshooting
Wireless Internal and Guest Networks
Remote Access Solutions including Client-to-Site and Site-to-Site Virtual Private Networks (VPN)
Data Backup Solutions (In-house and Cloud Backups) including Backup Monitoring services
Internet Security Solutions (Firewalls, Antivirus and Malware Protection, Content Filtering)
Small Business Email Solutions (Microsoft Exchange, MS Outlook, Mobile Platforms including Apple iPhones and iPads)
Website Development and Hosting